With 9 Caviar You Can Experience the
Genuine taste of High-Quality Iranian
Caviar.
9Caviar Company Is One Of The Key Parts Production And Exporting Caviar
In Iran And Is a Subsidiary Of Sweet Water Kingdom (SWK)Company
That Specialize In Caviar And Sturgeon Breeding.
Our Caviar Products Include The Following: 
Beluga
The greatest, most known and most expensive type of Caviar is "Beluga" and it's obtained from the Beluga fish (Huso Huso). The color of this Caviar ranges from dark gray to light gray. The size of Beluga Caviar is between 2.9 to 4.6 mm.
Asetra
This type of Caviar is obtained from three types of sturgeons named "Gueldensteadi", "Starry Sturgeon" and "Barbel Sturgeon". Ossetra Caviar has many color variations and the most known type of this Caviar is "Golden Ossetra". The size of this Caviar is between 2.5 and 3.3 mm.
Baerii
It is one of the popular types of Caviar obtained from Acipenser fish. The color of this Caviar is dark gray and dark brown, and its size is between 2.2 and 3.0 mm.
w  w  w  .  9  c  a  v  i  a  r  .  c  o  m
Our company has determined these categories in order to clarify the information and
provide the honorable customers with better qualitative and quantitative services.
Thus, you will receive your order accurately and according to your wishes and taste.
The Qualities Are :
w  w  w  .  9  c  a  v  i  a  r  .  c  o  m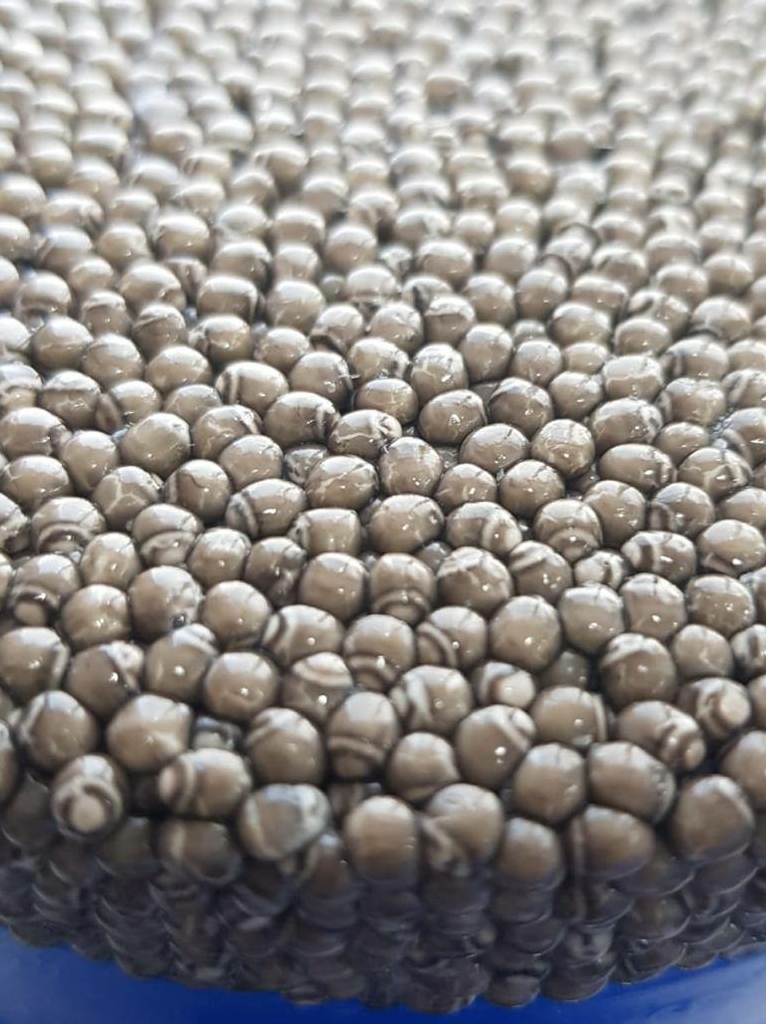 This category includes
the Selected and
handpicked caviars. The
size of these caviars
ranges from 3.3 mm to
4.2 mm, and their
consistency and solidity
is in the best possible
This category includes
the Caviars with a size
between 3.2 mm and 3.5
mm. This type of caviar
has great consistency
and solidity and it's got
all the characteristics of
the Handpicked
The size of the caviars in
this category ranges
from 3.1 mm to 3.2 mm
and they have great
consistency and solidity.
The difference between
this category and the A+
category is only in their
This type of caviars' size
is between 2.9 mm to
3.1 mm and their
consistency and solidity
is proper and
acceptable for export
and being offered in
international markets.
w  w  w  .  9  c  a  v  i  a  r  .  c  o  m
Purchase & Payment
To get the full information about all the steps and terms of placing an order and
payment method of 9Caviar Company, you can visit the page "Purchase & Payment".
w  w  w  .  9  c  a  v  i  a  r  .  c  o  m
All You Need To Know About Us
p a r t n e r s h i p
As you probably know, SWK is one the largest companies in the field of production and breeding of farmed fishes and it's reckoned as one of the most important companies in the field of production and export of Caviar.
in addition, we sell baby sturgeons to more than ten other Farms in Iran.
therefore, due to the extensive and close connections we have with other caviar farms, we can supply the caviar you need in any month of the year and in your desired amount.
w  w  w  .  9  c  a  v  i  a  r  .  c  o  m
9caviar branches
Caviar 9 Company has established several
branches in different countries to facilitate
the purchase and to offer better services to
its customers. The company has branches
in the following countries:
.Switzerland
.Germany
.Turkey
.Hong Kong
.United Kingdom(UK)
9Caviar company is a subsidiary of Sweet Water Kingdom (SWK) company and it's professionally dedicated to working in the field of caviar production and export.
the company's goal is to improve and enhance the quality of service offered to the honored customers of this fine product throughout the world.
Sweet Water Kingdom(SWK) is a large company that started its business by building and setting up a fish farm, since1996.
currently, the company manages fish production and breeding of twenty fish farms.
two of these farms are specially used for the production and breeding of sturgeon.